Robotify
Empowering kids to code virtual robots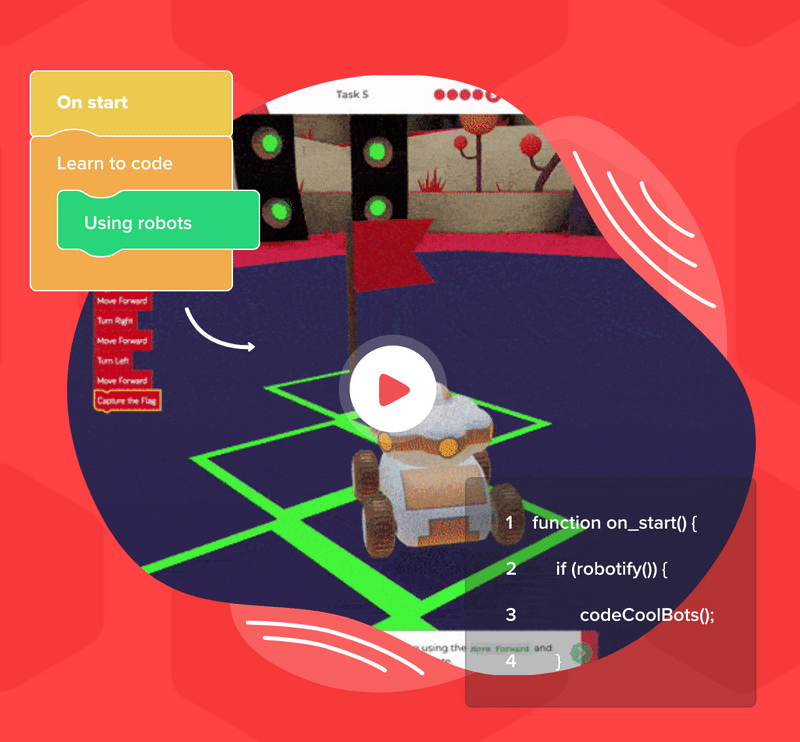 Robotify is a project-based resource that provides engaging coding virtual Robots for Kids. Choose from drones, submarines, space robots… There are 100+ hours of coding and robotics courses and content.
Robotify's 6 main value propositions are:
No download required
Self-paced guided learning content
No experience required
Ages 5 to 12
Cost-effective
accesses to the latest and greatest robotics
Robotify provides students with several advantages
Stimulations and high engagement through high-quality resources
Accessibility- works on Chromebooks and iPads
Great for STEM education and robotics
Easily to do homework- 24/7 access to a virtual robot
Robotify provides professional support utilising both a LMS and teacher materials
Teacher Analytics Dashboard
Lesson plans
Curriculum mapping
Software guides
Able to teach roboticcs remotely
It takes 60 minutes of free training
What makes Robotify Special?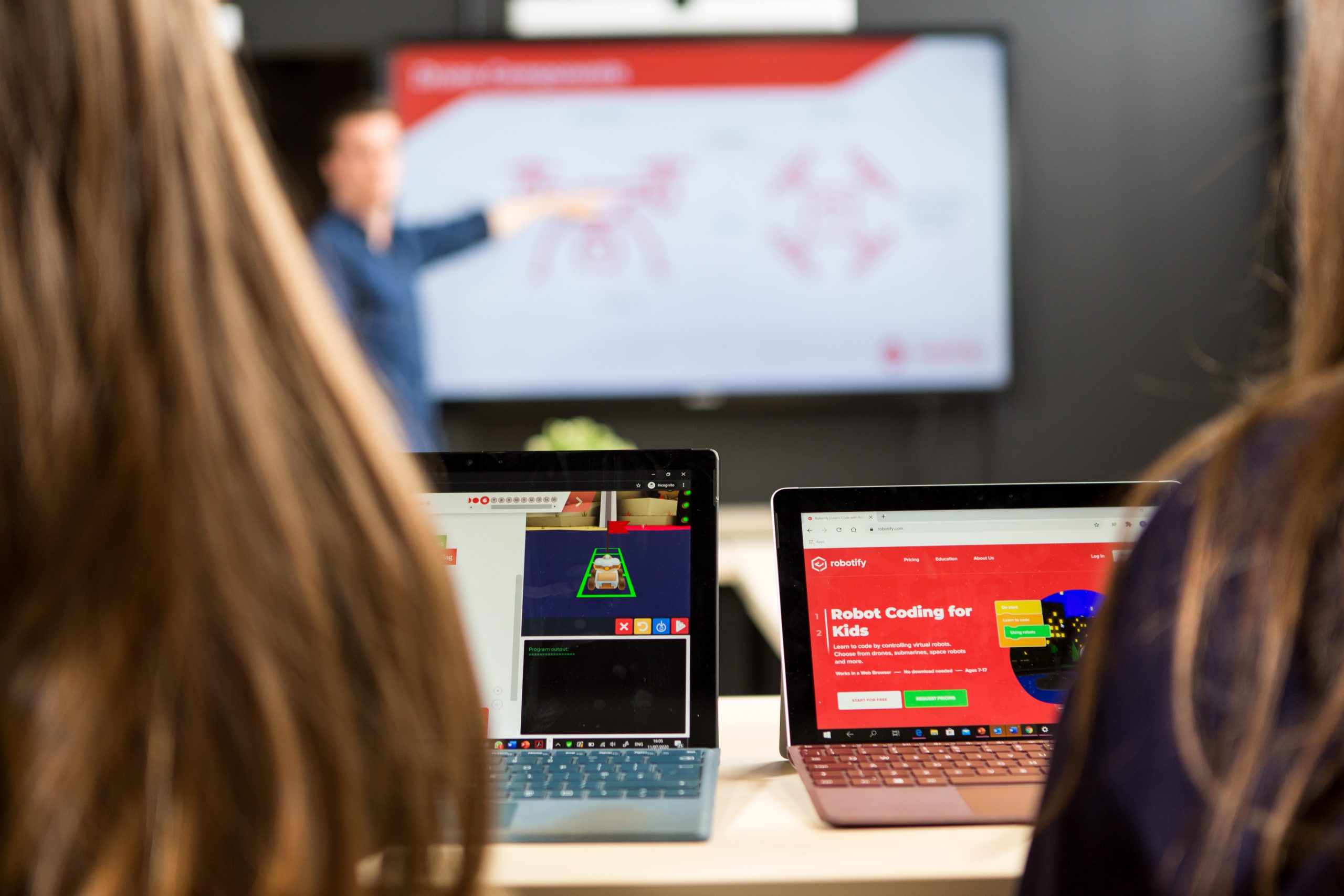 Brings

STEM

education to your school quickly.
Access to

multiple robots

per student.
Enables students to learn

vital life skills

for the future workplace.
Enables teachers to teach robotics

remotely

.
Enables teachers to accurately gain an

insight into student progress

via the analytics dashboard.
Access to a virtual robot

24/7

Robotify is designed currently for K-8 grades (ages 6 to 13/14)

Absolutely, we'd love you to! Please contact us to find your suitable curriculum.

Yes, this is possible and easy to do!
Would you like to see inside?
Interested? Please book a date to find out more!